When it's time to start making plans for that upcoming outdoor music festival, or when you're ready to sit down and tackle the job site plan for the next construction site, Porta Potty Rental is here to assist with your onsite restroom services. Our team is experienced in planning porta potty, portable toilet, washing station and other facilities for special events and construction projects of every size. To find out more, click on your city or state below or give us a call toll-free at 800-900-1084.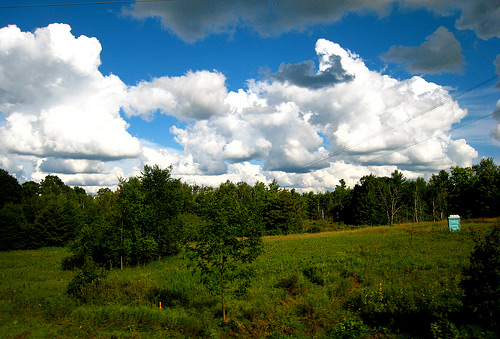 Porta Potty Rentals by State
Porta Potty Rental has a presence is nearly every state across the country. To view information about porta potty and portable toilet rentals in your state, please click on it in this list below:
[wpcol_1quarter]Alabama
Arizona
Arkansas
California
Colorado
Connecticut
Delaware
Florida
Georgia
Idaho
Illinois
Indiana
Iowa[/wpcol_1quarter][wpcol_1quarter]Kansas
Kentucky
Louisiana
Maine
Maryland
Massachusetts
Michigan
Minnesota
Mississippi
Missouri
Montana
Nevada[/wpcol_1quarter][wpcol_1quarter]New Hampshire
New Jersey
New Mexico
New York
North Carolina
North Dakota
Ohio
Oklahoma
Oregon
Pennsylvania
Rhode Island
South Carolina[/wpcol_1quarter][wpcol_1quarter_end]South Dakota
Tennessee
Texas
Utah
Vermont
Virginia
Washington
West Virginia
Wisconsin
Wyoming[/wpcol_1quarter_end]
Porta Potty Rentals by City or Town
Porta Potty Rental operates in over 125 metropolitan areas, cities and towns across the country. To find out more about porta potty rental in your city, please click the city name on this list below:
[wpcol_1quarter]Akron, OH
Albany, NY
Albuquerque, NM
Alexandria, VA
Allentown, PA
Ann Arbor, MI
Arlington, VA
Athens, GA
Atlanta, GA
Augusta, GA
Austin, TX
Bakersfield, CA
Baltimore, MD
Birmingham, AL
Boston, MA
Bradenton, FL
Bridgeport, CT
Brooklyn, NY
Buffalo, NY
Camden, NJ
Cape Coral, FL
Cedar Rapids, IA
Charleston, SC
Charlotte, NC
Chattanooga, TN
Chicago, IL
Chula Vista, CA
Cincinnati, OH
Cleveland, OH
Colorado Springs, CO
Columbia, SC
Columbus, GA[/wpcol_1quarter][wpcol_1quarter]Columbus, OH
Coral Springs, FL
Council Bluffs, IA
Dallas, TX
Dayton, OH
Denver, CO
Des Moines, IA
Detroit, MI
Durham, NC
El Paso, TX
Flint, MI
Fort Lauderdale, FL
Fort Wayne, IN
Fort Worth, TX
Fresno, CA
Gainesville, FL
Grand Rapids, MI
Greenville, SC
Harrisburg, PA
Hartford, CT
Hollywood, FL
Houston, TX
Huntsville, AL
Indianapolis, IN
Jacksonville, FL
Kalamazoo, MI
Kansas City, MO
Knoxville, TN
Lakeland, FL
Lancaster, PA[/wpcol_1quarter][wpcol_1quarter]Lansing, MI
Las Vegas, NV
Lexington, KY
Lincoln, NE
Little Rock, AR
Livonia, MI
Long Island, NY
Los Angeles, CA
Memphis, TN
Mesa, AZ
Miami, FL
Milwaukee, WI
Minneapolis, MN
Mobile, AL
Modesto, CA
Montgomery, AL
Nashville, TN
New York City, NY
New Haven, CT
New Orleans, LA
Newark, NJ
Newport News, VA
Norfolk, VA
Oklahoma City, OK
Omaha, NE
Orlando, FL
Palm Bay, FL
Pensacola, FL
Philadelphia, PA
Phoenix, AZ
Pittsburgh, PA
Portland, OR[/wpcol_1quarter][wpcol_1quarter_end]Poughkeepsie, NY
Providence, RI
Raleigh, NC
Richmond, VA
Rochester, NY
Rockford, IL
Sacramento, CA
Salt Lake City, UT
San Antonio, TX
San Diego, CA
San Francisco, CA
San Jose, CA
Sarasota, FL
Savannah, GA
Scranton, PA
Seattle, WA
South Bend, IN
Springfield, MA
St. Louis, MO
St. Paul, MN
Syracuse, NY
Tallahassee, FL
Tampa, FL
Topeka, KS
Tucson, AZ
Tulsa, OK
Valdosta, GA
Waterbury, CT
Wichita, KS
Wilmington, DE[/wpcol_1quarter_end]
No matter where you are in America, if you're in need of porta potties, portable toilets, washing stations or any other mobile restroom facilities, it's likely that we can help. Get in touch with Porta Potty Rental toll-free at 800-900-1084 or head on over to our contact page where you can fill out a quick form to have one of our staff members call you back.
Thanks again for choosing Porta Potty Rental and we look forward to serving you!